In today's competitive retail landscape, it's important for businesses to stand out from the crowd. One effective way to do this is through the use of business and wayfinding signage systems. These systems not only help customers navigate retail stores and shopping centers, but also play a crucial role in brand image and advertising. In this article, we'll discuss the different types of business and wayfinding signage systems, their unique features, and their importance in creating a strong brand image and successful advertising for retail stores and shopping centers.
1) Superior Design and Craftsmanship: 
Our lightbox advertising signs are meticulously crafted to deliver exceptional quality. We pay attention to every detail to ensure that our products stand out from the competition not only in quality.
2) Eye Catching Color Effects: 
We offer a wide range of color options, in order to meet various requirements in different occasion. Our lightboxes signage had a beautifully showcase different color effects, creating eye-catching displays for any occasion. Sometimes the store was nearby the sea, or located on a rainy island. After considering the possible effect of the environment with the product, we will give design and select the suitable materials.
3) Customizable Solutions: 
Customization is a very unique requirement in the advertising and signage industry. Every boss wish that their LOGO will be unique, beautiful, and impressive. Our designers with very rich experience. When you found the effect you want, please send us pictures or videos, and we will give you a customized solution based on your needs.
1)  Storefront Signage: 
The most widely used advertising light box is the signboard of various stores. You can always see beautiful light boxes of various colors in pedestrian Street. These light boxes attract people to shop and build brand impression in customer. Our lightbox advertising signs provide an excellent solution for highlighting store branding and attracting customers. With vibrant color displays, they can effectively catch shoppers' attention and improve brand visibility.
2) Festival Celebrations Decor: 
During festival celebrations, many commercial places will create a very strong festive atmosphere. When holidays like Halloween and Christmas come around, you will see many holiday decorations or billboards on the streets, some of which are light box advertisements
Our lightbox advertising signs are perfect for adding a festive atmosphere to any celebration. Whether it's a Christmas market, Halloween theme park, or New Year's Eve party, our lightboxes can enhance the overall ambiance and make the event memorable.
6) Bulk Custom Decorations: 
Some small light boxes are very exquisite in shape very suitable as decoration. Customers can buy such products in large supermarkets or some festival stores. Our lightbox advertising signs are ideal for bulk custom decorations. Whether you're planning a large-scale event or need custom decorations for a corporate function, our lightboxes can be personalized to match your branding and create a unique visual experience.
1)  Professional Design and Craftsmanship: 
Our team of experts with years of experience in the signage industry ensures that our lightbox advertising signs are designed and manufactured to the highest standards. We prioritize quality and attention to detail to provide our customers with top-notch products.
2) Durable and Long-lasting:   
Businessmen all hope that their light boxes can be used longer. To meet this need, we will ask the merchant about the installation environment. And select appropriate materials and designs based on their installation environment. Our lightbox advertising signs are built to endure various weather conditions and heavy usage. Made from premium materials, they are highly durable and can withstand years of exposure to the elements.
3) Easy Installation and Maintenance: 
In the design stage. We will consider the actual situation of customer installation. Design adjustments based on installation scenarios. Make products easy to install. Our lightboxes are designed for hassle-free installation and maintenance. With user-friendly features, they can be easily mounted and require minimal upkeep, allowing customers to focus on their core business activities.
4) Cost-Effective Solutions: 
As a company with decades of experience. JAGUAR SIGN understands the needs of customers in the advertising signage industry very well. We will provide customers with very suitable solutions within their budget. We offer competitive pricing without compromising on quality. Our lightbox advertising signs provide excellent value for money, ensuring that our customers get the best return on their investment.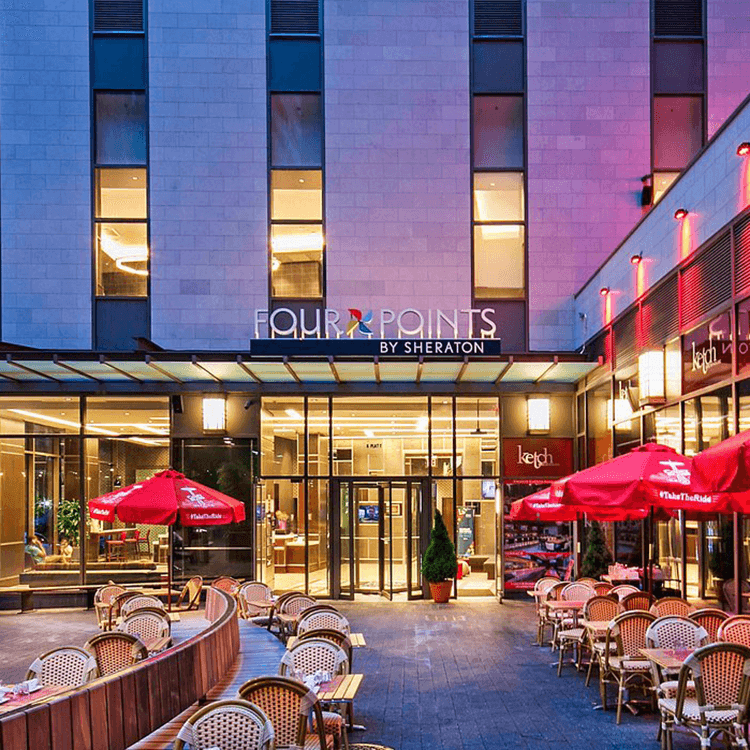 Sichuan Jaguar Sign Express Co., Ltd.
Website: www.jaguarsignage.com
Email: info@jaguarsignage.com
Tel: (0086) 028-80566248
Whatsapp: Sunny   Jane   Doreen   Yolanda  
Address: Attachment 10, 99 Xiqu Blvd, Pidu District, Chengdu, Sichuan, China, 610039
---
Post time: Oct-18-2023